WWN Alerts WWN Supershow: Mercury Rising 2017 News
ACH is officially confirmed for the WWN Supershow on April 1st in Orlando, FL. The winner of EVOLVE Champion Zack Sabre Jr. vs ACH at EVOLVE 80 will defend the EVOLVE Championship at the WWN Supershow!
Drew Galloway has been in the news this week for making moves. There are lots of questions about his future. However, one thing is certain. Galloway will remain with EVOLVE and WWN in the foreseeable future. He has committed and made it clear he wants to become the first WWN Champion on April 1st in Orlando, FL at the WWN Supershow. He has also declared war on Matt Riddle.
We know you have a lot of choices as to where you can spend your leisure time and money, especially during Wrestlemania week. There are reports that several shows are having disappointing sales. We are very pleased to say that the WWNLive Experience has sold more tickets than last year at this same time. Thank you! We value your decision to pick any of the WWNLive Experience events. We will do our best to make this the best trip of your life! Thank you for your support!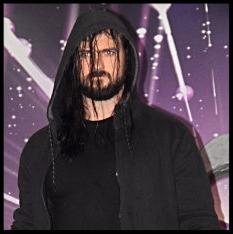 There's Only One Place To See Drew Galloway Wrestle On Wrestlemania Weekend And That's The WWNLive Experience.
Battle Of Champions Elimination Match To Determine 1st WWN Champion
former EVOLVE Champion & 2-time EVOLVE Tag Team Champion Drew Galloway vs. 2-time and current EVOLVE Tag Team Champion Tracy Williams vs. current EVOLVE Tag Team & FIP World Heavyweight Champion Fred Yehi vs. Style Battle Champion Matt Riddle vs. ACW Representative TBA vs. FIP Representative TBA
The Winner Of Zack Sabre Jr. vs ACH At EVOLVE 80 Will Defend The EVOLVE Title!!!
EVOLVE vs. PROGRESS Matches To Be Announced!!!
SHINE Title Match To Be Announced!!!
Plus More To Be Signed With:
-Ethan Page with The Gatekeepers
-Timothy Thatcher with Stokely Hathaway
-Keith Lee
-Chris Dickinson
-Jaka
-Jason Kincaid
-Austin Theory
-Plus many others to be announced!!!