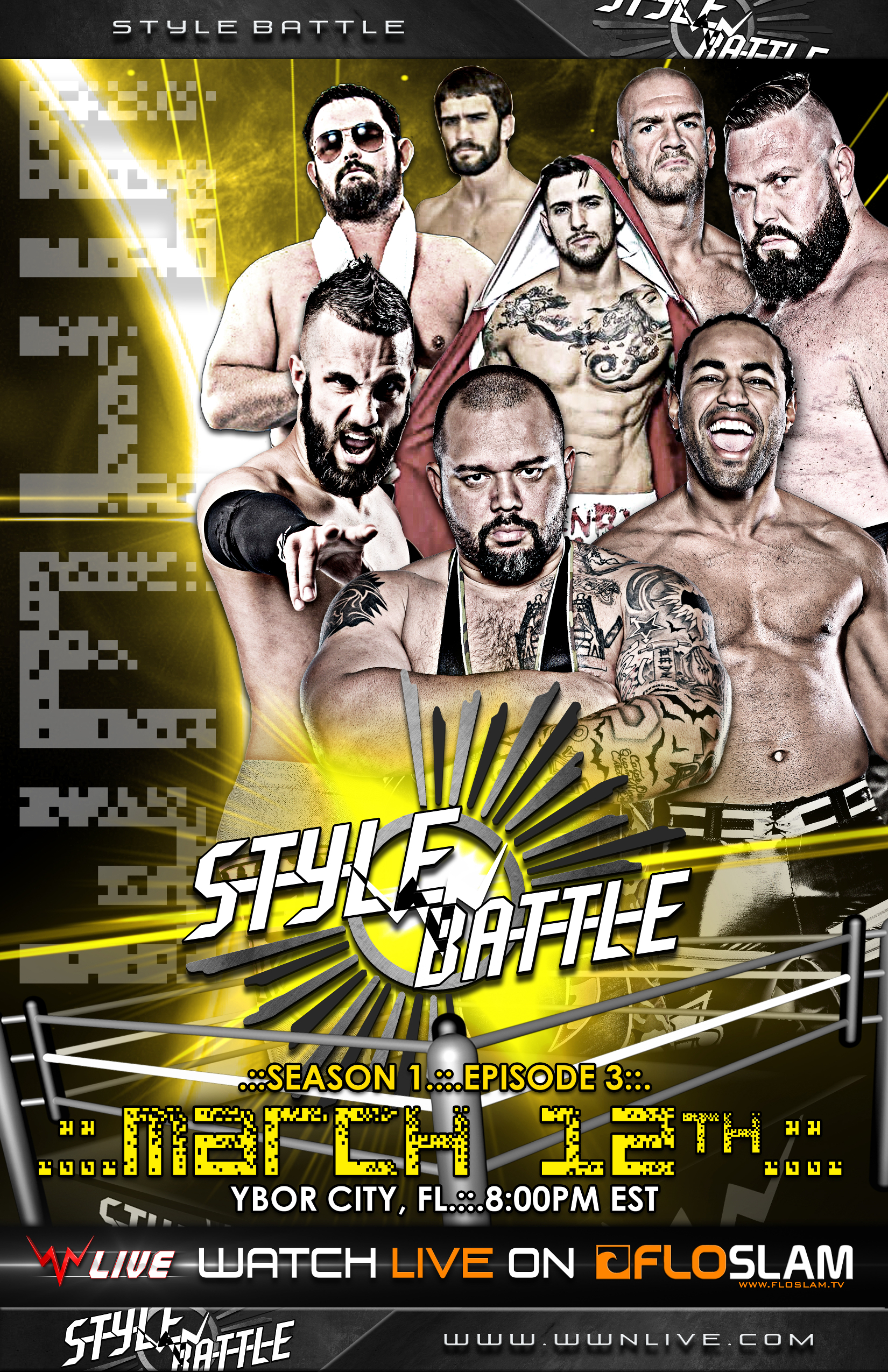 Style Battle – S1: E3 Preview
Season 1 of WWN presents Style Battle continues with WWN presents Style Battle – Season 1: Episode 3 this Sunday, March 12th at 8 PM EDT!
S1: S3 will feature:
– Anthony Henry
– James Drake
– Jason Cade
– Jon Cruz
– Jon Davis
– Kyle Matthews
– Martin Stone
– Parrow
Bracket A:
Anthony Henry vs. Martin Stone
Jason Cade vs. Kyle Matthews
Bracket B:
Jon Davis vs. James Drake
Parrow vs. Jon Cruz
Also featuring a Four Corners ACW Tag Team Championship Match!
Who will emerge victorious when WWN presents Style Battle – S1:E3!? Each season of Style Battle will consist of nine events. There will be eight tournaments. The eight winners will then be in Style Battle Season Finale on the ninth event of the season. This will determine the Style Battle Champion of that season. In the event that all the winners aren't available, Style Battle will pick an "all star" substitute who impressed in a previous tournament.
Be there live in Ybor City, FL! Tickets are only $20 and available at: https://www.ticketfly.com/purchase/event/1436397
You can stream Style Battle – S1: E3 live and Video on Demand with a subscription to http://www.FloSlam.tv. Subscribe to FloSlam for just $20 a month or $150 for a whole year and get access to WWN Family productions, including EVOLVE Wrestling, SHINE Wrestling, Full Impact Pro Wrestling, Style Battle, American Combat Wrestling and Dragon Gate USA!
Thank you for your support!