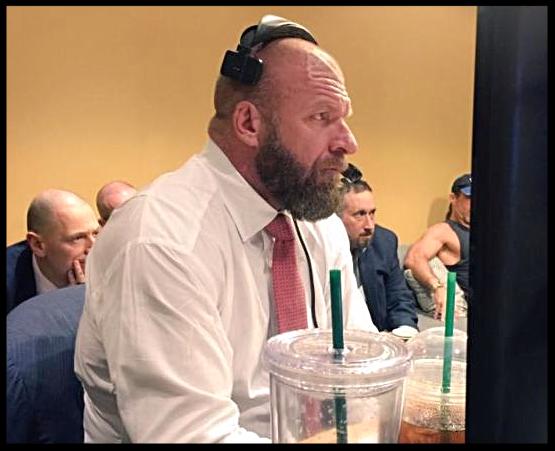 Why The Sept 22nd WWN Seminar/Tryout Is Worth Your Time!
@TripleH tweeted out this picture from last week's NXT tapings. Pictured from left to right are Jim Smallman & Jon Briley from PROGRESS (behind Triple H), Triple H, Gabe Sapolsky and Shawn Michaels. Wrestlers, referees and managers have a chance to learn from Sapolsky in the
Sept. 22nd Seminar/Tryout.
We are currently taking applications for the WWN Seminar/Tryout on September 22nd in Livonia, MI with
guest trainer Norman Smiley from NXT
. Go to the
WWNLive.com Seminar/Tryout
page for all the info. At least one wrestler from this Seminar/Tryout will be booked for the EVOLVE event in the same venue that evening. In addition, it will feature an updated lecture from WWN VP Of Talent Relations Gabe Sapolsky on "how to get booked" that will include lessons he's learned recently at NXT. Check out these comments from the WWE Executive Vice President of Talent, Live Events and Creative:
"I want to work with guys or groups that are in the business of cultivating talent….I like Gabe (Sapolsky). I like what he does. I think he's a smart guy that helps to get talent going in their careers and is a great place for them to work and he's cultivating talent. When I have an opportunity for him to be around us, and learn from us, and I can bring him in, see how his mind works, and think, it's good for everybody" – Paul "Triple H" Levesque at the NXT Brooklyn Takeover conference call