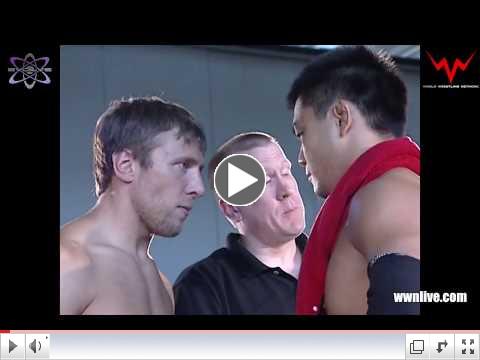 WWN Freebie From EVOLVE 5 (Daniel) Bryan Danielson vs. Munenori Sawa
History will be made at the WWNLive Experience 2018 when Munenori Sawa returns to an EVOLVE Wrestling ring in New Orleans, LA! Not familiar with Sawa? Check out this WWN Freebie when Sawa faced off with Bryan Danielson (aka Daniel Bryan) in an absolute classic at EVOLVE 5! We hope you join us at the WWNLive Experience 2018 to see the return of Sawa and so much more! Get all the info at http://www.MoreThanMania.com!
We hope you enjoy this WWN Freebie and if you do, you can purchase the DVD and the Video On Demand of EVOLVE 5 at http://www.WWNLive.com.
Watch every EVOLVE event and over 1000 hours of footage from more than 8 different promotions for FREE right now. Sign up for Club WWN, the hottest new pro wrestling subscription service, before January 31st, 2018 and get your first month FREE! There is no obligation and you can cancel anytime. Sign up for Club WWN at https://wwnlive.com/my-account/club-wwn-registration/
Thank you for your support!