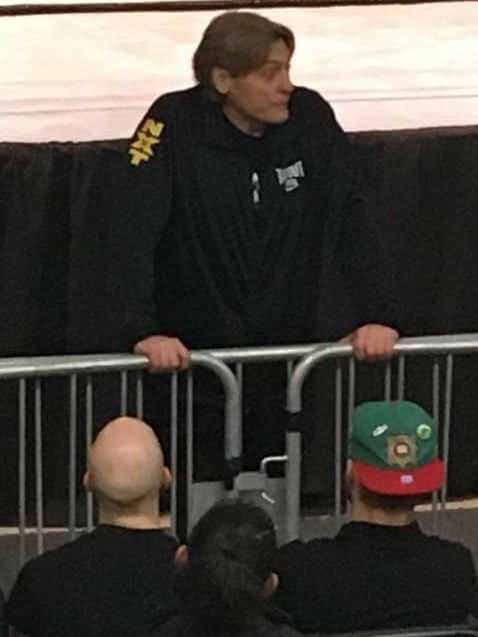 NXT Coach At May 20th WWN Seminar/Tryout
WWN is very excited to announce a first-time-ever WWN Seminar/Tryout will be May 20th in Livonia, MI. This will take place in the afternoon before the EVOLVE event that night. It will be at the same venue.
NXT Coach and British technical wrestling legend Robby Brookside will be a special guest. For the first time, Mr. Brookside will be an extensive in ring seminar on the techniques he has learned over his 30+ year career. You will learn something you never knew before.
We are now taking applications for this WWN Seminar/Tryout. It is open to all wrestlers, managers and referees who have completed a training course.
The WWN Seminar/Tryout is a learning experience and opportunity. In fact, we are very excited to announce that one participant will be selected to be an extra at a NXT TV Taping (provided you complete the requested documents and tasks necessary). Shane Mercer and John Silver have each had matches on NXT TV after being selected from the WWN Seminar/Tryout.
At least one participant from this WWN Seminar/Tryout will be selected to compete on EVOLVE 105 that evening. Over 50 talents have been discovered in a WWN Seminar/Tryout and booked on WWN Family events, including contracted wrestlers Darby Allin, Jason Kincaid and now NXT referee DA Brewer. You want in WWN and EVOLVE, this is the way.
The WWN Seminar/Tryout is also a comprehensive learning experience. You will be trained by co-head trainers Tracy Williams and Matt Riddle. These are the techniques that WWN officials are looking for in EVOLVE. You will leave a better wrestler.
In addition, WWN VP Of Talent Relations and WWE Creative Consultant Gabe Sapolsky will give an updated lecture on "how to get booked." He will also explain his new "promo playbook" with the essential tools you need to be a great promo. This is the knowledge that will help your career.
Stokely Hathaway will give his must see social media lecture. These are the lessons that can make or break your career on the important social media platforms.
All participants will be given a 5 minute tryout match. This will be taped in HD with multiple cameras. You can use this footage however you want to promote yourself.
This is your chance to improve your career. Please fill out the application. If you have already been approved for a past Seminar/Tryout, you are automatically approved for this one. Thank you for your interest.