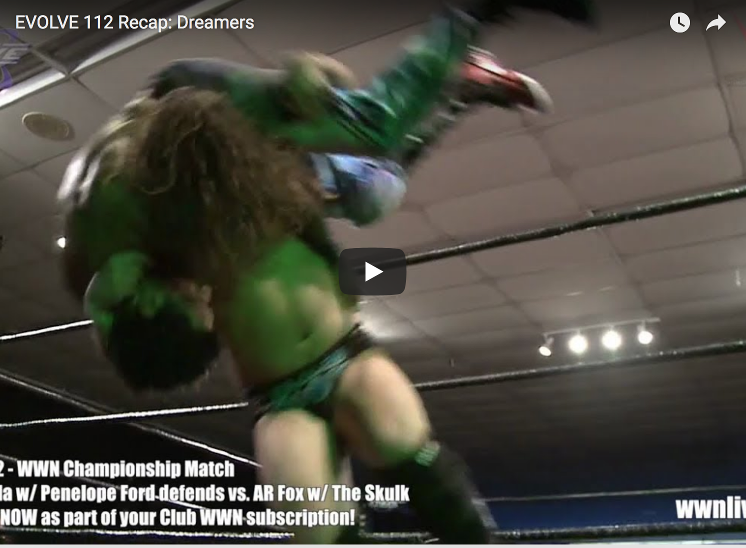 EVOLVE 112 Recap: Dreamers

Watching #EVOLVE112 at home, you saw AR Fox and Joey Janela risk body and soul to leave Joppa, MD with the coveted WWN Championship while the live crowd also experienced NXT Superstar Velveteen Dream facing Austin Theory in an unfathomable match. Conventional logic will continue to be denied in Queens, NY on Saturday, September 8th, 2018 at #EVOLVE113 when Darby Allin looks to topple The Dream in an Exclusive Experience For The Live Crowd while a dream may come true for EVOLVE Veteran Tracy Williams as he faces Shane Strickland for his EVOLVE Championship on #ClubWWN. We hear from Allin and Williams in this EVOLVE 112 Quick Hit.
Go to http://www.WWNLive.com for all the info. Tickets available at http://www.wwnlive.ticketfly.com!
Join the Club WWN subscription service for only $9.99 a month. Watch every WWN Family event LIVE! Get access to over 1000 hours of footage from more than 400 events ranging from 2003 until now! https://wwnlive.com/my-account/club-wwn-registration/
Thank you for watching!