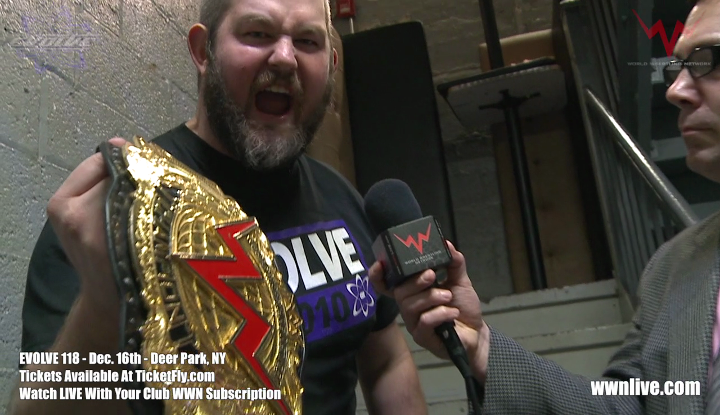 EVOLVE 117: SPOILER WARNING!

When EVOLVE Wrestling comes to La Boom you know it's going to be special and a special night it was at #EVOLVE 117! WARNING: This EVOLVE Recap contains spoilers regarding a major happening that could change the course of EVOLVE forever! Watch now for more…
Find out what happens when WWN holds it's final event in Deer Park, NY when WWN & EVOLVE Wrestling present EVOLVE 118 on Sunday, December 16th at 8 PM EST by joining us in person or watching live on Club WWN!
See EVOLVE Wrestling live:
– Dec 16th – Long Island, NY
– Jan 18th – Brooklyn, NY
– Jan 19th – Queens, NY
– Feb 16th – Charlotte, NC
– Apr 4th – Queens, NY
– Apr 5th – Queens, NY
Go to http://www.TicketFly.com for tickets to 2018 events, http://www.MoreThanMania.com for tickets to the WWNLive Experience 2019 and http://www.WWNLive.com for info.
Join the Club WWN subscription service for only $9.99 a month. Watch every WWN Family event LIVE! Get access to over 1000 hours of footage from more than 400 events ranging from 2003 until now! https://wwnlive.com/my-account/club-wwn-registration/
Thank you for watching!