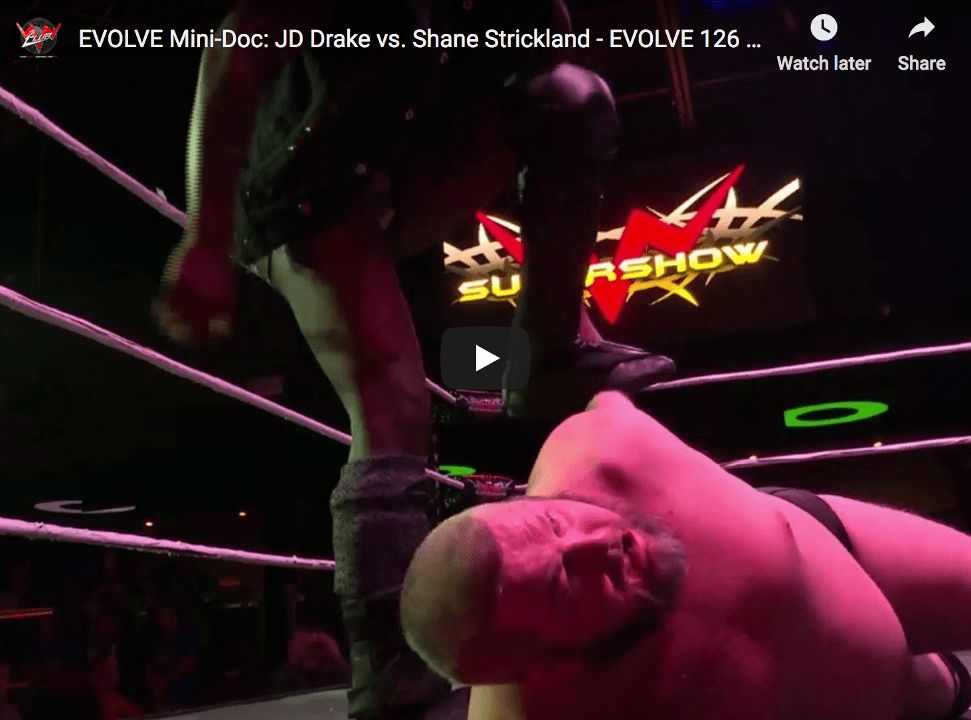 EVOLVE Mini-Doc: JD Drake vs. Shane Strickland – EVOLVE 126 Preview!

The MO of The Unwanted has been to take what they want. Former EVOLVE Champion Shane Strickland made a statement at the expense of the WWN Champion JD Drake at the WWN Supershow: Mercury Rising 2019 and now The Unwanted Star is going to have to atone for his sins when he faces Drake at #EVOLVE 126 on April 13th in Ybor City, FL. The question is, given what a calculated Strickland has been able to do in the past, does Shane have the champion right where he wants him?
See EVOLVE Wrestling live:
– Apr 13th – Ybor City, FL
– May 10th – Livonia, MI
– May 11th – Indianapolis, IN
– June 29th – Queens, NY
– June 30th – Brooklyn, NY
– July 13th – Philadelphia, PA
– July 14th – Melrose, MA
Tickets available at http://www.Etix.com. Info at http://www.WWNLive.com.
Join the Club WWN subscription service for only $9.99 a month. Watch every WWN Family event LIVE! Get access to over 1000 hours of footage from more than 400 events ranging from 2003 until now! https://wwnlive.com/my-account/club-wwn-registration/
Thank you for your support!