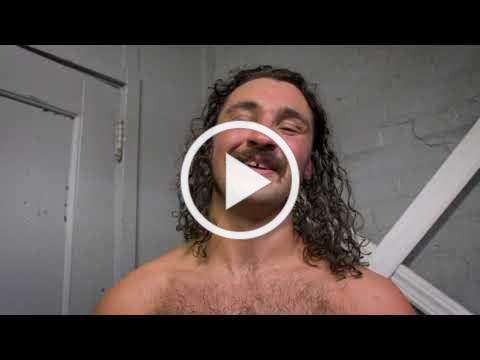 EVOLVE Mini-Doc: Grabbing The "Brass" Balloon!

WWN Seminar/Tryout standout Anthony Greene impressed WWN Officials at #EVOLVE124 in a Four Way Freestyle earning him a shot at a WWN Contract at the WWN Supershow: Mercury Rising 2019. This EVOLVE Mini-Doc hears from Greene around this momentous occasion! As EVOLVE gets ready to head to the Midwest, he finds himself inadvertently in the role of a gatekeeper. In particular, Stephen Wolf and Steve Pena, have been selected to get an opportunity of a lifetime after taking part in the recent WWN Recruitment Camp. Newest WWN contracted signee Anthony Greene will wrestle Wolf this Friday at EVOLVE 127 and Pena this Saturday at EVOLVE 128. If Wolf and/or Pena are able to defeat Greene, they will earn WWN contracts. Who will be the newest additions to The WWN Family?
See EVOLVE Wrestling live:
– May 10th – Livonia, MI
– May 11th – Indianapolis, IN
– June 29th – Queens, NY
– June 30th – Brooklyn, NY
– July 13th – Philadelphia, PA
– July 14th – Melrose, MA
Tickets available at http://www.Etix.com. Info at http://www.WWNLive.com.
Join the Club WWN subscription service for only $9.99 a month. Watch every WWN Family event LIVE! Get access to over 1000 hours of footage from more than 400 events ranging from 2003 until now! https://wwnlive.com/my-account/club-wwn-registration/
Thank you for watching!