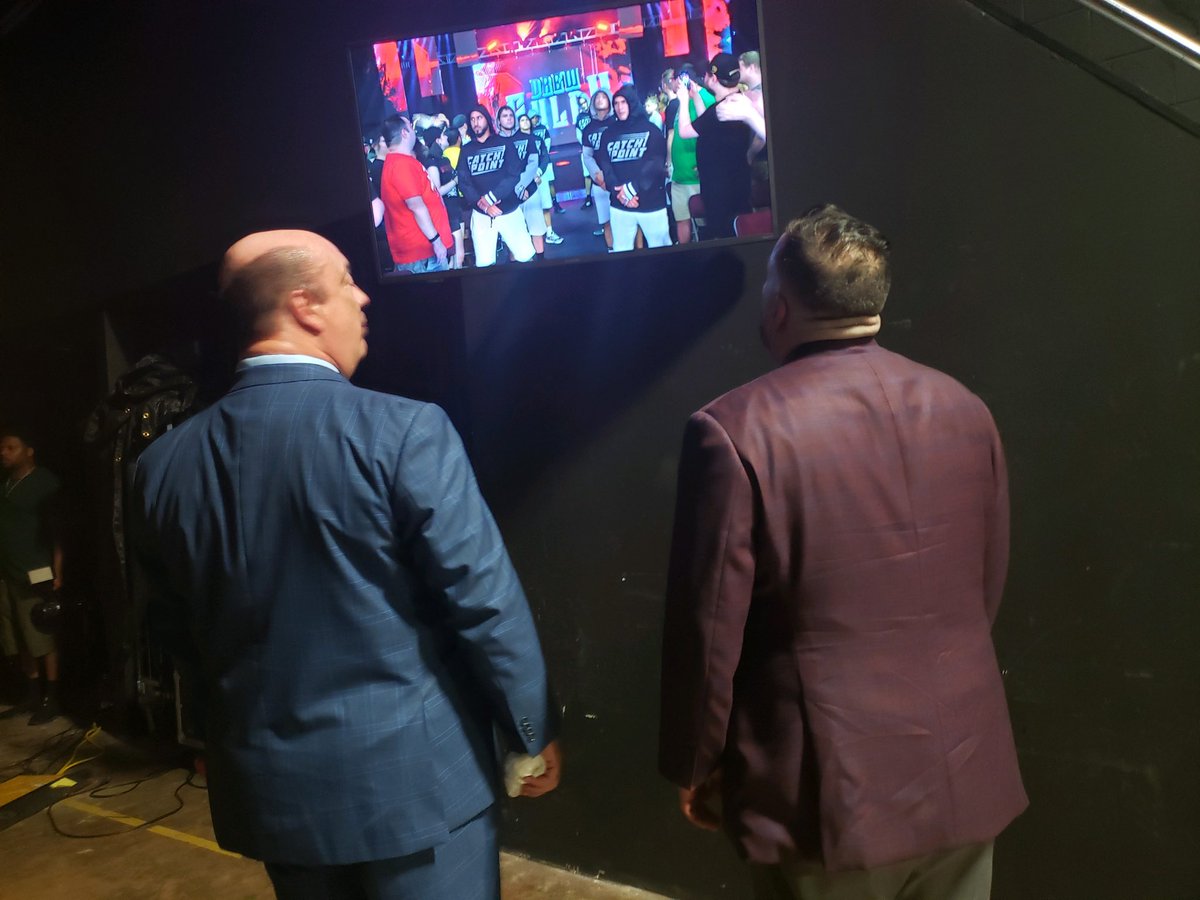 EVOLVE WWE Network Special Fallout
Last Saturday was an emotional day for the EVOLVE locker room. Here's some bullet points on what it was like:
-Several wrestlers had tears in their eyes after their match. This was an emotional outpouring as dreams did come true. However, we also know this is just a start to a new chapter. We are proud that the EVOLVE locker room left their hearts in the ring last Saturday.
-The mood in the locker room was like a championship celebration after the event. Everyone in EVOLVE is very proud of this event.
-Paul Heyman volunteered to make an appearance on the live event. Heyman's protege Gabe Sapolsky is the EVOLVE VP Of Talent Relations and Creative. This is significant because Heyman has never appeared on an independent wrestling event after ECW. Heyman made sure to greet everyone in the locker room and on the crew. He even stayed through the post show meeting to show his support. We give Mr. Heyman our deepest appreciation for making the show even more special.
-The feedback from the WWE office to the EVOLVE office was extremely positive. WWE was happy with all aspects of the event from its unique feel to the in ring content to the viewership numbers.
-EVOLVE officials couldn't be happier with the entire event. They are now discussing possible rematches on upcoming events.
-The Johnny Gargano/Adam Cole interaction paved the way for what you saw on last Wednesday's NXT TV show. Make sure to catch the chaotic ending of NXT TV.
-Thank you to the fans of Philadelphia for giving us a standing room only crowd last Saturday.
-You can watch the EVOLVE 10th Anniversary Special anytime on VOD anytime on the WWE Network.