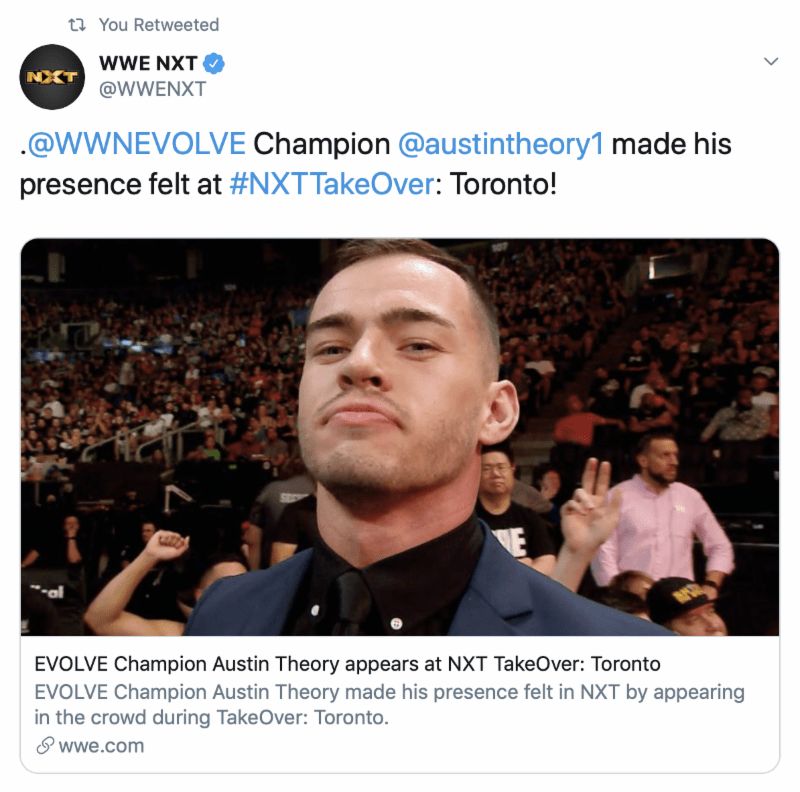 Austin Theory At NXT Takeover!
EVOLVE Champion Austin Theory was selected to make his first NXT appearance by Paul Levesque after the EVOLVE 10th Anniversary Celebration special on the WWE Network. This shows the importance of the EVOLVE Championship. If JD Drake had won the Title vs. Title Match at the EVOVLE 10th Anniversary Celebration he would have gone to NXT Takeover. Theory is currently scheduled for EVOLVE events on August 24th in Livonia, MI, August 25th in Chicago, IL, September 20th in Brooklyn, NY and September 21st in Queens, NY. Theory will remain in EVOLVE as long as he is champion, so it is possible he will be good for dates after September. You can get tickets for all the August and September dates now at Etix.com.
Theory will be available for pictures and autographs at the August and September EVOLVE events. He might main event Wrestlemania one day. This is your chance to meet him in the intimate confines of independent wrestling.
Our cameras caught up with Austin Theory just minutes after his appearance at NXT Takeover to get his
first comments
. Check it out….