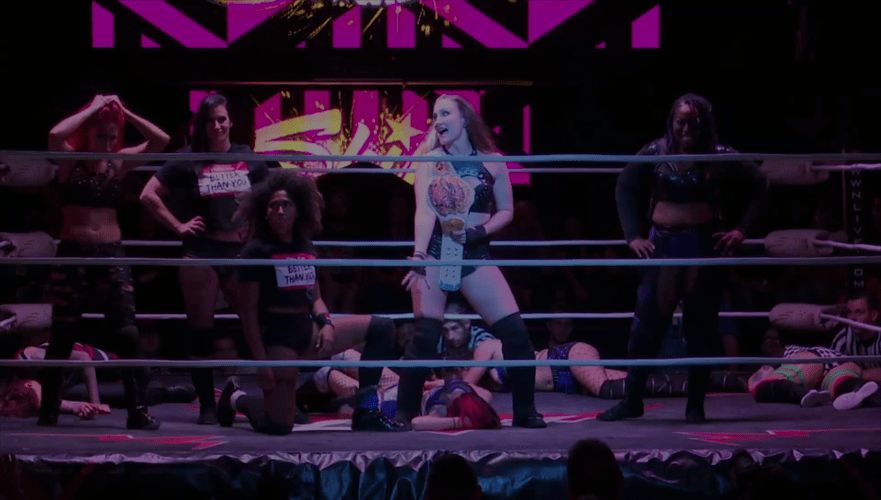 SHINE 61 Recap: WAR Is Declared!
Check out this SHINE 61 Recap as we get ready for the return of SHINE Wrestling to NYC!
Song: "Let It Burn" by Cold Kingdom – @ColdKingdomBand
Video by David Velesaca – @davidmvelesaca
We hope you join us on Saturday, November 9th, 2019 at La Boom in Queens, NY for #SHINE62 at 3 PM EST! Tickets and info at http://www.WWNLive.com!
Watch the Live Stream and Video-on-Demand at:
www.WWNLive.com
www.ClubWWN.com
WWN Roku App
Club WWN Amazon Fire TV App
Club WWN Apple TV App
Club WWN Android TV App
Club WWN Facebook Page
FITE TV
Here's what's announced:
Six Woman War! – All SHINE Championships Are On The Line!
SHINE Champion Allysin Kay & BTY of Marti Belle & Jayme Jameson vs. SHINE Nova Champion Shotzi Blackheart & SHINE Tag Team Champions Triple Aye of Aja Perera & Aerial Monroe w/ Ayla
Rematch from SHINE 61!
Brandi Lauren vs. Alex Gracia
Natalia Markova vs. Double D'Rose
Team Sea Stars of Ashley Vox & Delmi Exo vs. Avery Taylor & Brittany Blake
Candy Cartwright vs. Notorious Nadi
Tina San Antonio vs. Vanity
Madi Maxx vs. Savannah Evans
Thank you for your support!