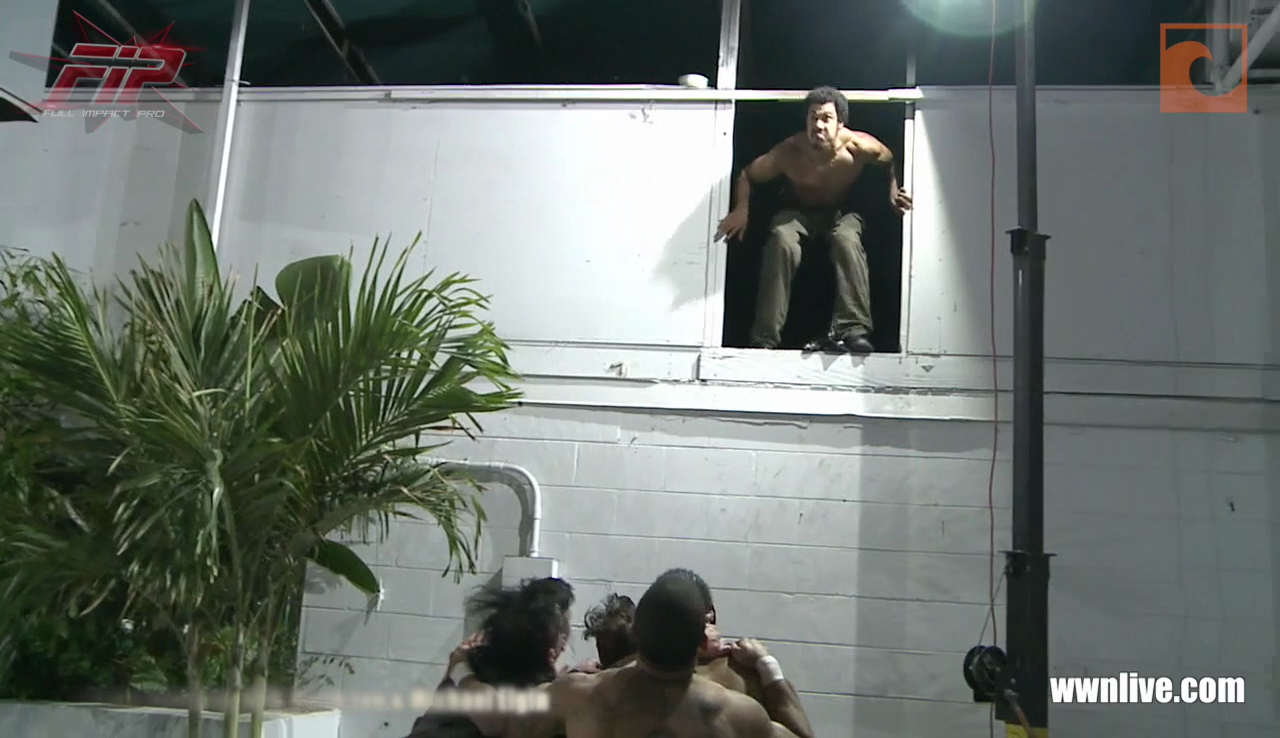 WWN Freebie: Uncle John's Friends vs. Xavier, Cade, Kincaid & Guevara (FIP Everything Burns 2017)
Right before WWN & Full Impact Pro Wrestling present Everything Burns 2017, a strange video was posted titled "Do You Know Uncle John?" (https://youtu.be/tcUAld1jVzI). It didn't take long into the event before Darby Allin appeared and asked that very question, which resulted in chaos throughout the night and an absolutely insane main event between Uncle John's Friends of AR Fox, Darby Allin, Dave Crist & Sami Callihan w/ Priscilla Kelly and the team of Dezmond Xavier, Jason Cade, Jason Kincaid & Sammy Guevara w/ Aria Blake. Check out this WWN Freebie and see that match in full, uncut and unedited — WARNING: MAY NOT BE SUITABLE FOR ALL AUDIENCES.
The chaos with Uncle John's Friends continued at WWN & FIP present Ascension 2017 culminating in a six man tag featuring Uncle John's Friends of AR Fox, Darby Allin & Sami Callihan taking on Austin Theory, Sammy Guevara & Tracer X w/ Aria Blake. Guevara's team again came up short but not without bringing the fight to Uncle John's Friends. The war continues on Sunday, April 2nd at 2 PM EDT live from The Hardy #BrokenTailgate Party (Outside of Saddle Up, 100 N. Orange Avenue, Orlando, FL) with 8 Man Tag Team Chaos as Uncle John's Friends of AR Fox, Sami Callihan, Dave Crist & ??? take on Sammy Guevara's dream partners of ACH, Keith Lee & Michael Elgin. Darby Allin has not been seen since being put in a body bag by Ethan Page at EVOLVE 79 but G-d only knows who else might know Uncle John and join the madmen!
Tickets are available at http://www.WWNLive.Ticketfly.com! Get info at http://www.MoreThanMania.com! And remember, FIP is No Rules – No PC!
The official FIP Theme: "Hoax The System" provided by Corrections House (https://www.facebook.com/CorrectionsHouse)
You can stream WWN & FIP present Establish Dominance 2017 live and Video on Demand with a subscription to http://www.FloSlam.tv. Subscribe to FloSlam for just $20 a month or $150 for a whole year and get access to WWN Family productions, including EVOLVE Wrestling, SHINE Wrestling, Full Impact Pro Wrestling, Style Battle, American Combat Wrestling and Dragon Gate USA!
Thank you for your support!