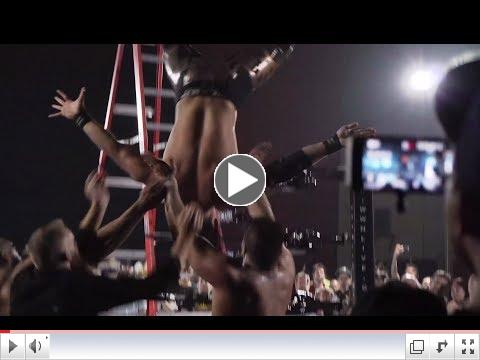 EVOLVE Mini-Doc: Austin Theory "You Belong With Me"
19-year-old Austin Theory made an immediate impression on WWN officials when he competed in the first Style Battle last January. He was signed to a contract. Theory has had his ups and downs in EVOLVE since that time, but this humble athlete has treated everything as a learning experience. Get to know Theory in this new EVOLVE Mini-Doc.
For more high quality short documentaries on independent wrestling, please subscribe to Kenny Johnson's YouTube: https://www.youtube.com/kjohnson1028 and follow him on Twitter: https://twitter.com/kenjohnson1028
Come see EVOLVE Live! Here are all of the upcoming EVOLVE dates through September:
-EVOLVE 86 on June 24th in Melrose, MA
-EVOLVE 87 on June 25th in Queens, NY
-EVOLVE 88 on July 8th in Charlotte, NC
-EVOLVE 89 on July 9th in Atlanta, GA
-EVOLVE 90 on August 11th in Joppa, MA
-EVOLVE 91 on August 12th in Queens, NY
-EVOLVE 92 on September 22nd in Detroit, MI
-EVOLVE 93 on September 23rd in Chicago, IL
Tickets are on sale now at http://www.WWNLive.Ticketfly.com. Info at http://www.WWNLive.com. Live streams at http://www.FloSlam.tv.
Thank you for watching!