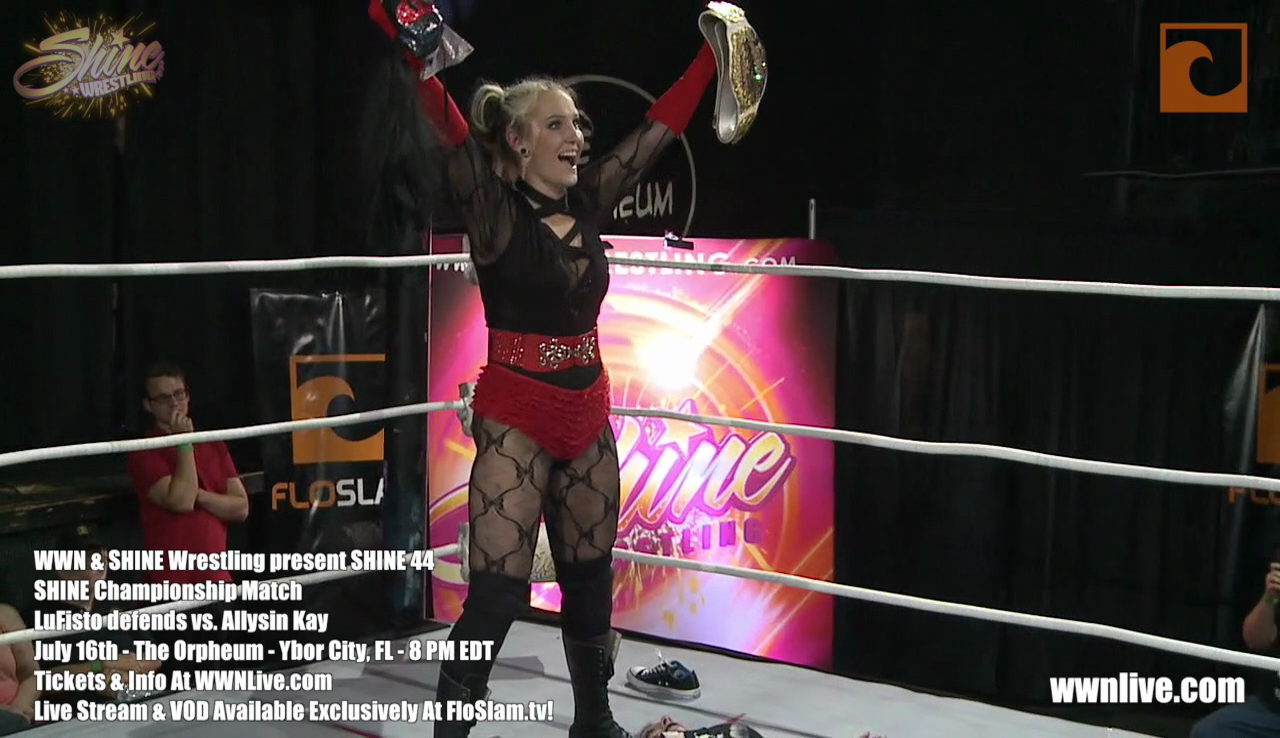 SHINE 43 Quick Hit: A Shocking New #1 Contender & More!
At SHINE 43, it was Night 1 of the SHINE NOVA Championship Tournament, which saw 16 women compete for the honor of earning the title but that's not all! In this #SHINE43 Quick Hit, we also take a look at the shocking revelation after the Chance of a Lifetime Fatal Fiveway For The Opportunity To Face SHINE Champion LuFisto at SHINE 44, including words from the new number contender for the SHINE Championship!
We hope you join us when WWN & SHINE Wrestling crown the first ever SHINE NOVA Champion! The tournament concludes with Night 2 at SHINE 44 on Sunday, July 16th at 8 PM EDT. Tickets & Info at http://www.WWNLive.com. Live stream at http://www.FloSlam.tv.
Here's what's announced:
SHINE Championship Match
LuFisto defends vs. Allysin Kay
SHINE NOVA Championship participants:
-Aja Perera
-Aria Blake
-Candy Cartwright
-Jordynne Grace
-Leah Vaughan
-Kiera Hogan
-Priscilla Kelly
Plus more!
Thank you for watching!