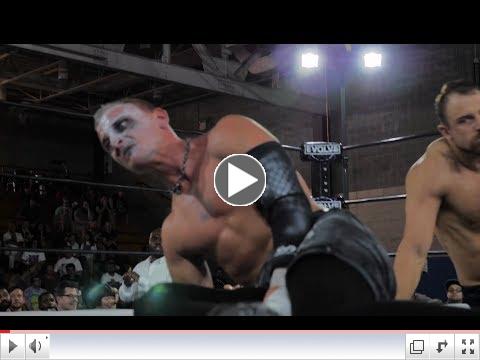 EVOLVE Mini-Doc: Darby Allin vs. Timothy Thatcher
In a little over a year, the growth of Darby Allin in EVOLVE has been quite impressive! To imagine he'd be facing off against former EVOLVE Champion Timothy Thatcher is indeed surprising given where these two men were in their careers when Allin debuted with EVOLVE in April 2016; however, after coming up short at in their first encounter at EVOLVE 89, has the training of Darby Allin paid off? Is Darby Allin just a glorified stuntman as Thatcher put it? In this EVOLVE Mini-Doc, Documentarian Kenny Johnson takes a look at their encounter at EVOLVE 91 and the recent history between these two leading up to it.
For more high quality short documentaries on independent wrestling, please subscribe to Kenny Johnson's YouTube: https://www.youtube.com/kjohnson1028 and follow him on Twitter: https://twitter.com/kenjohnson1028
Come see EVOLVE Live! Here are all of the upcoming EVOLVE dates through December:
-EVOLVE 92 on September 22nd in Detroit, MI
-EVOLVE 93 on September 23rd in Chicago, IL
-EVOLVE 93 on October 14th in Queens, NY
-EVOLVE 94 on October 15th in East Haven, CT
-EVOLVE Live! on December 10th in Melrose, MA
Tickets are on sale now at http://www.WWNLive.Ticketfly.com. Info at http://www.WWNLive.com. Live streams at http://www.FloSlam.tv.
Thank you for watching!