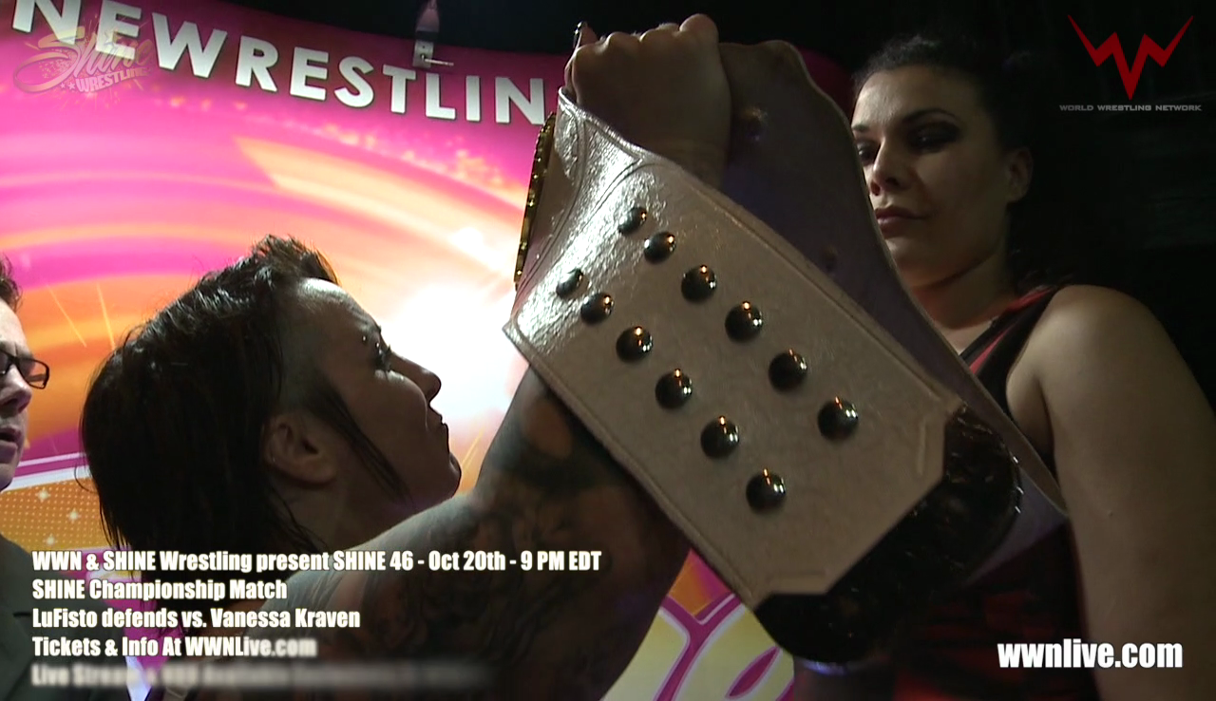 SHINE 45 Recap: Who Emerged From The Triple Threat SHINE Champion?
SHINE 45 crescendoed with a SHINE Championship Triple Threat Match featuring LuFisto defending her championship against Holidead and SHINE Tag Champion Ivelisse! But who emerged as champion? Was there hell to pay for Brandi Lauren for arguably costing Allysin Kay the SHINE Championship at SHINE 44? And of course, is it possible to have a SHINE Recap without hearing from The Cutie Pie Club? Check out this SHINE 45 Recap and find out!
We hope you join us on when WWN & SHINE Wrestling present SHINE 46 on Friday, October 20th at 9 PM EDT from the Southeastern Home of WWN, The Orpheum (1915 E. 7th Avenue, Ybor City, FL). Tickets and Info at http://www.WWNLive.com. Stream Live and Video on Demand at http://www.WWNLive.com and on the WWN Roku App!
Here's what's announced:
SHINE Tag Team Championship Match
Las Sicarias of Ivelisse & Mercedes Martinez defend vs. Twisted Sisterz of Holidead & Thunder Rosa
SHINE Championship Match
LuFisto defends vs. Vanessa Kraven
SHINE Nova Championship Match
Priscilla Kelly defends vs. Santana
Candy Cartwright w/ Kiera Hogan & Aria Blake vs. Jordynne Grace
Plus More Featuring:
– Allysin Kay
– ACR
– Aerial Monroe
– Dementia D'Rose
– Aja Perera
– Dominique Fabiano
Thank you for your support!