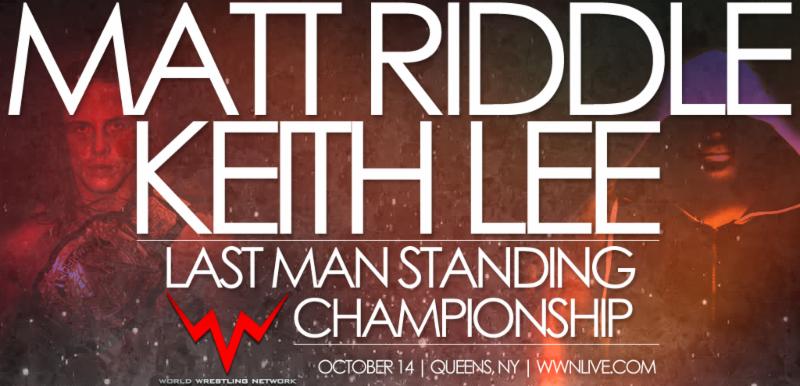 Riddle-Lee As Big As It Gets This Saturday!
This Saturday will witness one of the biggest main events in EVOLVE history. It will be WWN Champion Matt Riddle vs. Keith Lee for the championship in a Last Man Standing Match. It will take place back home at La Boom in Queens. NYC has already witnessed Riddle and Lee collide in two epic wars at EVOLVE 87 and EVOLVE 91 in a Fatal Four Way. Now we will get a conclusive winner. One of these forces will have to knock out the other. Who is your pick? Tweet using hashtag #TeamRiddle or #TeamLee and let us know.
The Riddle vs. Lee match is so big that Sports Illustrated covered it with exclusive insights from Lee. Check it out here: https://www.si.com/wrestling/2017/10/11/week-wrestling-shane-mcmahons-hiac-match-bad-business?utm_campaign=sinow&utm_source=twitter.com&utm_medium=social&xid=socialflow_twitter_si
There is nothing like EVOLVE at La Boom. There will be nothing like Riddle vs. Lee in a Last Man Standing Match for the WWN Championship. The rules are simple. The only way to win is to knock out your opponent for a count of 10.