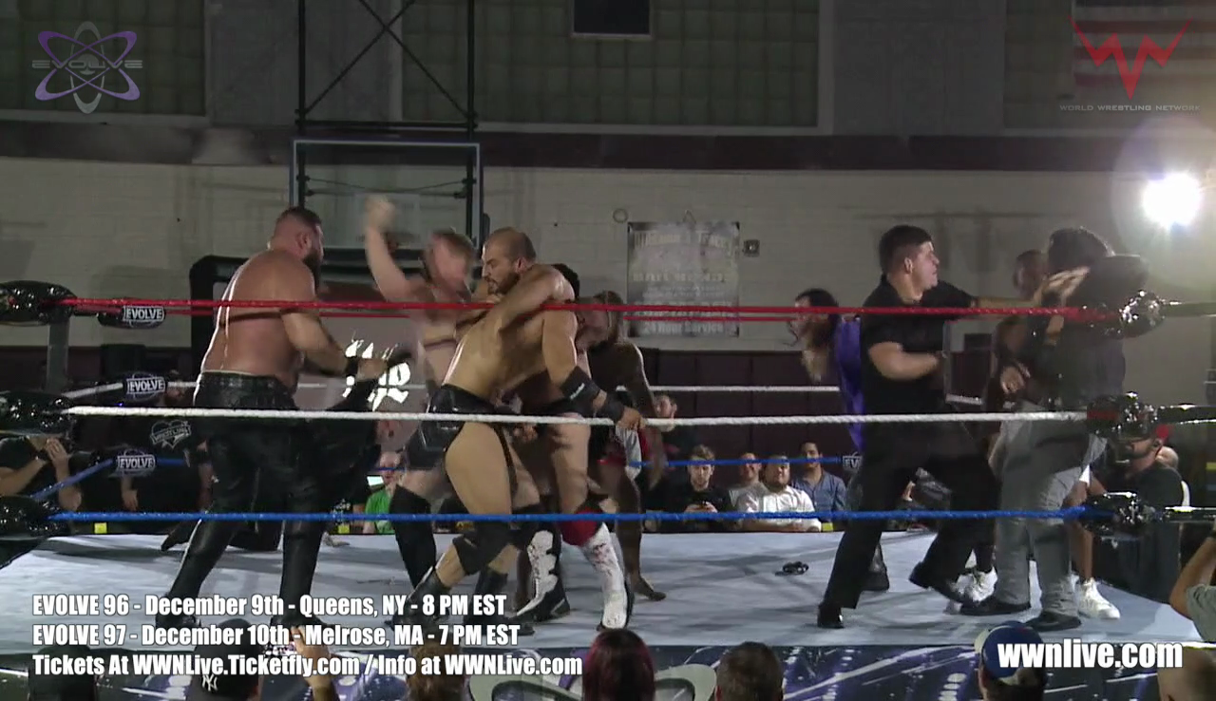 EVOLVE 95 Recap: A Chaotic Ending To Our East Haven, CT Debut!
What a debut for EVOLVE Wrestling in East Haven, CT!? We saw more debuting talent, the continued onslaught of "The End" and a Matt Riddle vs. Fred Yehi match that you need to see!
Special thanks again to Paradise Alley Pro Wrestling for welcoming WWN with open arms! Find out more information about PAPW at https://papwofficial.wixsite.com/wrestling.
As always, this #EVOLVE95 Recap gives just a sample of what went down and you can purchase the Video on Demand right now on http://www.WWNLive.com!
Here's the full card:
EVOLVE Championship Match
Zack Sabre Jr. vs. Tracy Williams w/ Stokely Hathaway
Non-Title Match
WWN Champion Keith Lee vs. Darby Allin
Impromptu EVOLVE Tag Team Championship Elimination Match
Chris Dickinson & Jaka defend vs. The Ugly Ducklings of Rob Killjoy & Lance Lude vs. The Gym Nasty Boys of White Mike & Timmy Lou Retton
Special Attraction Match #1
Matt Riddle vs. Fred Yehi
Special Attraction Match #2
Austin Theory w/ Priscilla Kelly vs. Jason Kincaid
New Talent Showcase #1
Dominic Garrini w/ Stokely Hathaway vs. Cyrus Satin
New Talent Showcase #2
Brandon Watts vs. Jarek 1:20
New Talent Showcase #3
Shane Mercer vs. Mikey Webb
Bonus PAPW Championship Match
Rich Holliday w/ Erik Essex defends vs. RJ Rude
EVOLVE Wrestling will return this December featuring the return of WALTER! First, it will be EVOLVE 96 at the Elmcor Youth and Adult Activities Center (107-20 Northern Blvd, Corona, NY) on Saturday, December 9th, 2017. Then, it will be EVOLVE 97 at the Melrose Memorial Hall (590 Main Street, Melrose, MA) on Sunday, December 10th, 2017. Stay tuned to http://www.WWNLive.com for all the details, breaking news and more! Tickets available on http://www.Ticketfly.com!
Thank you for your support!