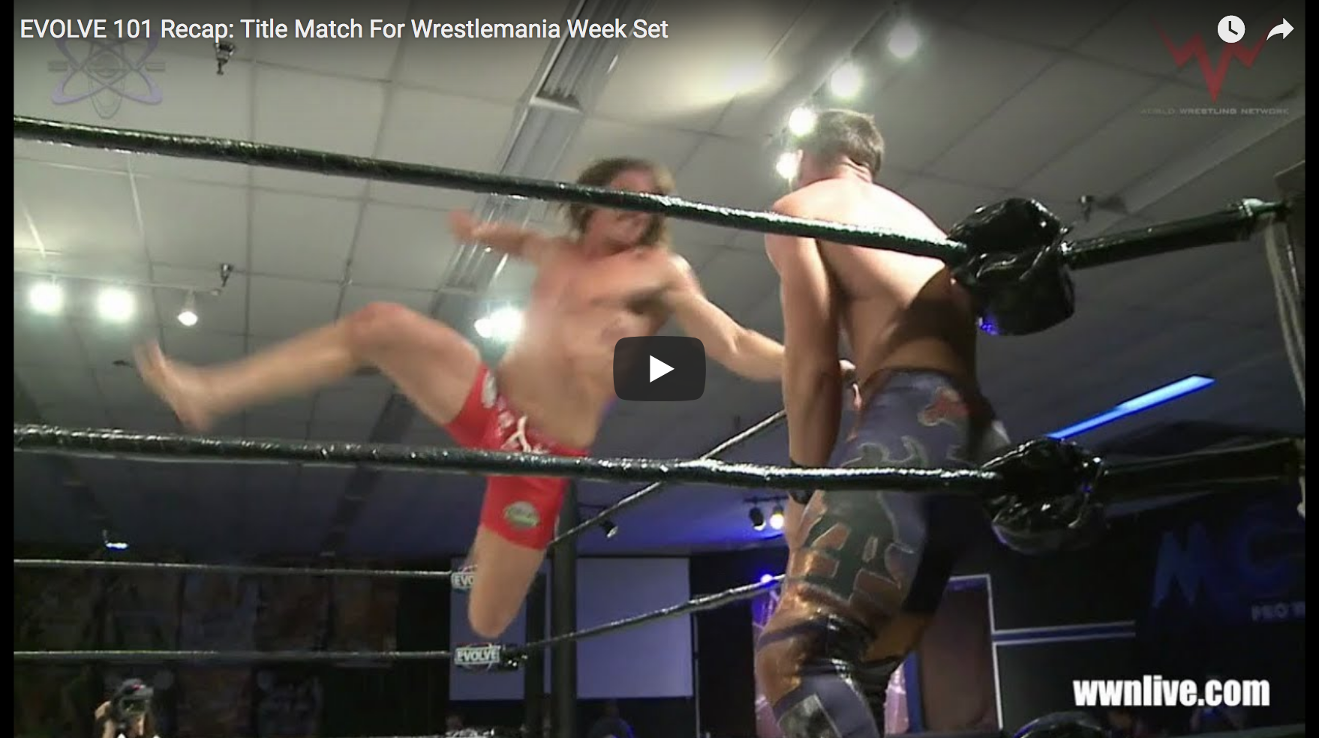 EVOLVE 101 Recap: Title Match For WrestleMania Week Set

EVOLVE concluded its centennial show weekend celebration with EVOLVE 101 in Joppa, MD. The event set the course for the WWNLive Experience on Wrestlemania week in New Orleans.
For information on the WWNLive Experience featuring events from EVOLVE, WWN Supershow, PROGRESS, SHIMMER, GCW, Beyond Wrestling, Style Battle, Kaiju Big Battel and Matt Riddle's Bloodspot go to http://www.MoreThanMania.com
Join pro wrestling's hottest new subscription service, Club WWN, and get access to the WWN Family catalog plus lots of perks. Go to https://wwnlive.com/my-account/club-wwn-registration/ for info.
Thank you for your support!