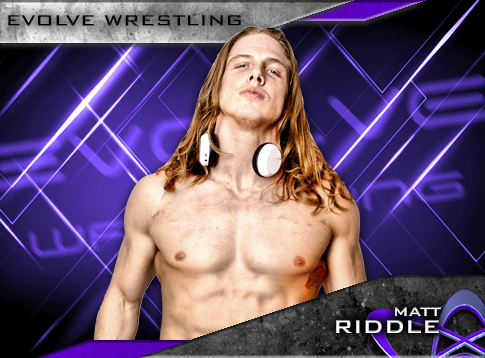 Riddle vs. Lee – The Final War
Matt Riddle vs. Keith Lee for the EVOLVE Championship has been signed for EVOLVE 105 in the Detroit area. This will be The Final War. It is the last time Riddle vs. Lee will be booked by WWN. We'll have much more on why this match is taking place, and why it will be the final contest between these two warriors, in the upcoming weeks.
Tracy Williams has a lingering issue with The End, but he will have to fight it alone. It will be Williams vs. Odinson at EVOLVE 105.
There will be a series of matches featuring new talent vs. top EVOLVE regulars on May 20th in the Detroit area. These matches promise to showcase athleticism and the future of independent wrestling. Here we go….
WWN Champion Austin Theory vs. Trey Miguel in a non-title match
DJZ vs. Zachary Wentz
AR Fox vs. Myron Reed
At least one participant from the WWN Seminar/Tryout on May 20th in the afternoon will be selected to compete on EVOLVE 105. This will give the event even more of a glimpse into the future. If you are a wrestler, referee or manager, go to the WWNLive.com Seminar/Tryout section for info.
Here's how EVOLVE 105 on May 20th in Livonia, MI shapes up:
EVOLVE Championship Match – No Rope Break Match – The Final War
Matt Riddle defends vs. Keith Lee
Grudge Match
Tracy Williams vs. Odinson of The End
The Present vs. The Future Match #1 – Non-Title
WWN Champion Austin Theory with Priscilla Kelly vs. Trey Miguel
The Present vs. The Future Match #2
DJZ vs. Zachary Wentz
The Present vs. The Future Match #3
AR Fox vs. Myron Reed
Plus more to be signed with:
-EVOLVE Tag Team Champions Chris Dickinson & Jaka with Stokely Hathaway
-Shane Strickland
-James Drake
-Anthony Henry
-Dominic Garrini with Stokely Hathaway
-Snoop Strikes
-J.Spade
-Amarok
-Jonny Flex
-Plus others to be signed!!!
EVOLVE stars will be available for meet & greet before and after this event!