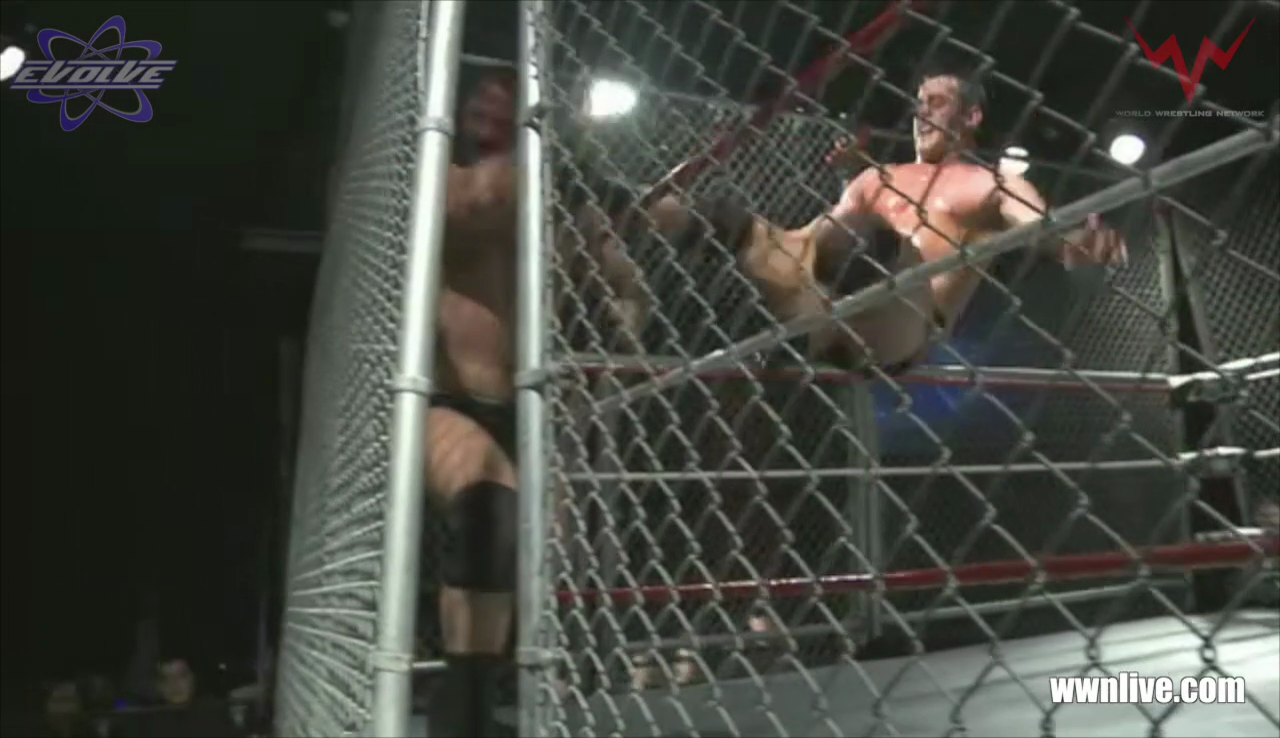 WWN Freebie: Roderick Strong vs. Drew Galloway (McIntyre) (EVOLVE 38)

For those familiar with Roderick Strong, you know that he is as merciless in the ring as his he is cocky. His time in EVOLVE Wrestling made for many hard-hitting matches and rough nights for his opponents. This WWN Freebie is a perfect example of one such night as Strong faced off against then EVOLVE Champion Drew Galloway (now McIntyre) in a Steel Cage at EVOLVE 38. Now, Strong is making his return to EVOLVE! Will he Shock The System at EVOLVE 117 on Saturday, Dec 15th when he challenges for the EVOLVE Championship in a Triple Threat Match against Champion Fabian Aichner and Austin Theory with Priscilla Kelly? Will Strong be able to repel the dark horse Darby Allin or will Allin find a way to overcome the odds at EVOLVE 118 on Sunday, Dec 16th?
We hope you enjoy this WWN Freebie and if you do, you can view the entire EVOLVE 38 event as part of your Club WWN subscription at http://www.ClubWWN.com as well as purchase the Blu-ray at WWNLive.com.
See EVOLVE Wrestling live:
– Dec 15th – Queens, NY
– Dec 16th – Long Island, NY
– Apr 4th – Queens, NY
– Apr 5th – Queens, NY
Go to http://www.TicketFly.com for tickets to 2018 events, http://www.MoreThanMania.com for tickets to the WWNLive Experience 2019 and http://www.WWNLive.com for info.
Join the Club WWN subscription service for only $9.99 a month. Watch every WWN Family event LIVE! Get access to over 1000 hours of footage from more than 400 events ranging from 2003 until now! https://wwnlive.com/my-account/club-wwn-registration/
Thank you for watching!