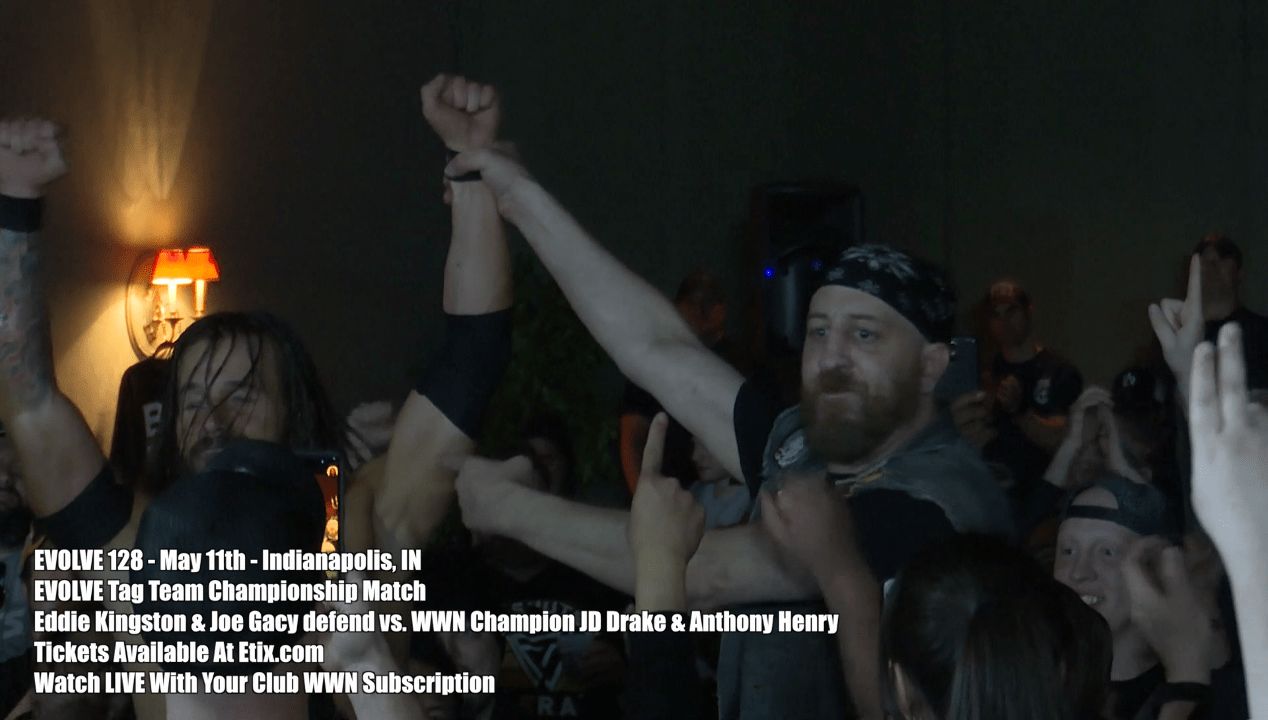 EVOLVE 127 Recap: Teenage Dirtbag BAY BAY!
There is something special about EVOLVE Wrestling in Livonia, MI where the EVOLVE Faithful are vocal and raucous! In this #EVOLVE127 Recap we share with you a bit of magic that happened after the event went off the air.
The EVOLVE Midwest weekend continues with #EVOLVE128 at 8 PM EDT on May 11th in Indianapolis, IN!
See EVOLVE Wrestling live:
– May 11th – Indianapolis, IN
– June 29th – Queens, NY
– June 30th – Brooklyn, NY
– July 13th – Philadelphia, PA
– July 14th – Melrose, MA
Tickets available at http://www.Etix.com. Info at http://www.WWNLive.com.
Join the Club WWN subscription service for only $9.99 a month. Watch every WWN Family event LIVE! Get access to over 1000 hours of footage from more than 400 events ranging from 2003 until now! https://wwnlive.com/my-account/club-wwn-registration/
Thank you for your support!