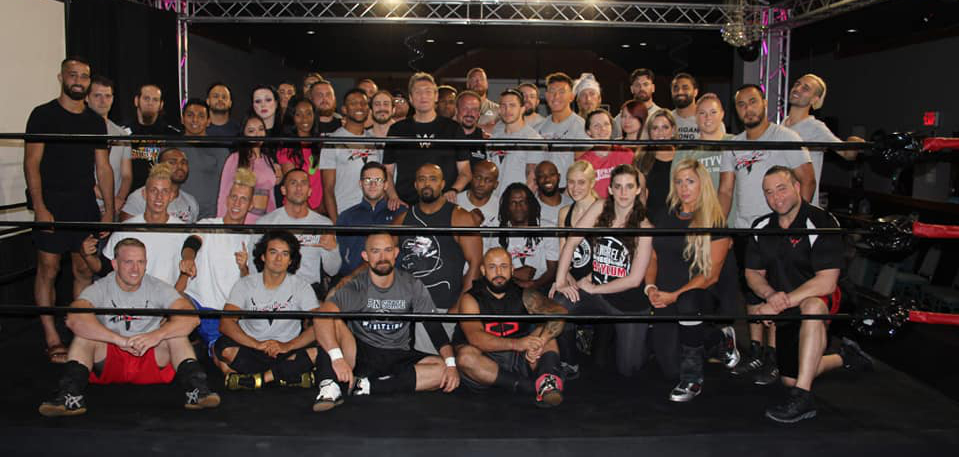 Free WWN Do Or Die Showcase Live Stream Today At 7pm EDT!!!
The WWN Recruitment Camp is in full swing! It culminates tonight at 7pm EDT with a free event broadcast on the
WWNLive.com Facebook
. You can also watch with your
Club WWN
subscription.
This live event will be booked as like a supercard with 40 talents, plus managers and new referees. The card will feature:
-10 matches!
-A Gauntlet Match!
-A Six Woman Tag Team Match!
-A Four Way Freestyle!
-A Six Way Freestyle!
-Several big singles matches!
-Anthony Gutierrez, who has already seen action in EVOLVE, will be in a major match!
-Camron Bra'Nae vs. Former Tampa Bay Buccaneers, Orlando Magic and Tampa Bay Lightning Cheerleader Kelsey Heather! The winner will wrestle Shotzi Blackheart at EVOLVE 133 this Saturday in Livonia, MI!
-Karam vs. Cam Carter with the winner being added to EVOLVE in Livonia or Chicago next weekend!
-Plus much, much more!
-The stakes are high because the most impressive participant will get a 3-day tryout at the WWE Performance Center!
-The men and women in the WWN Recruitment Camp have put their heart and souls into chasing their dreams all weekend long. Yesterday, was a 14 hour day! They have learned from the top coaches, producers and talent in the world, including William Regal, Robby Brookside, surprise guest Kendo Kashin, NXT Women's Champion Shayna Baszler, NXT Super Tommaso Ciampa, referee Eddie Orengo and members of the WWE Performance Center character development and conditioning departments. Tonight at 7pm EDT they will put these lessons to use when they try to make their reputation on the WWN Do Or Die Showcase! Who will make the most of this potential career changing opportunity?
Watch for free
and find out for yourself!