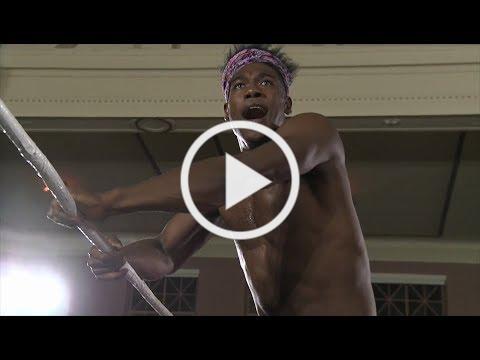 Watch Velveteen Dream vs. Orange Cassidy Now – New Premiere Tonight!!!
We want you to stay home and be safe so we will keep delivering free content. Please practice social distancing. Use this time to catch up on all the pro wrestling you ever wanted to watch. We have more coming. Let's get to it….
Over 2000 Hours Of Wrestling For Free:
Join Club WWN at  
WWNLive.com
 and get your 1st month free! Go to
FAQ section
if you have any questions. You'll get immediate access to over 2000 hours of wrestling from multiple promotions with all the biggest names and top stars of today. This free month offer is only good until April 2nd so take advantage now! Stay home and watch wrestling!
New Free Match Premiere Tonight:
Subscribe to
www.Youtube.com/WWNLive
 for several free #OnlyInEVOLVE matches every week! Tonight at 7:30pm EDT we are going to have another premiere. You probably never thought you'd see Eddie Kingston in the ring with these NXT Superstars! What's the match? Tune in and find out!
Best Way To Support EVOLVE/WWN: 
The WWN Family is only able to exist because of your support. The best way to support us during these tough times is to join
Club WWN
. It is only $9.99 per month, and if you join before April 2nd you'll get the first month free. There is no obligation or commitment. Thank you for all your past support. You have given these wrestlers this stage. You have made it all possible. You have helped independent wrestling by supporting WWN. Thank you.
Austin Theory vs. Darby Allin: 2019 saw two of pro wrestling's hottest rising talents in a feud in EVOLVE. While they are building their reputations in different promotions now, EVOLVE fans watched both these standout talents grow in #OnlyInEVOLVE matches. We have released two of the key matches in this feud. The first one is a match of the year candidate from when Allin challenged Theory for the EVOLVE Title. Then there is a mixed tag team match, which is the last bout for Allin and Priscilla Kelly in the WWN Family. Watch them both now for free:
Conclusion: We appreciate you reading today's WWN Alerts. Email Help@WWNLive.com if you have any questions or inquiries. If you like any of our free matches, please share on social media so more people get all this free content. We hope you and yours are safe and well. Be smart. Stay home and watch wrestling!
We will persevere. We will adapt. We will be stronger.