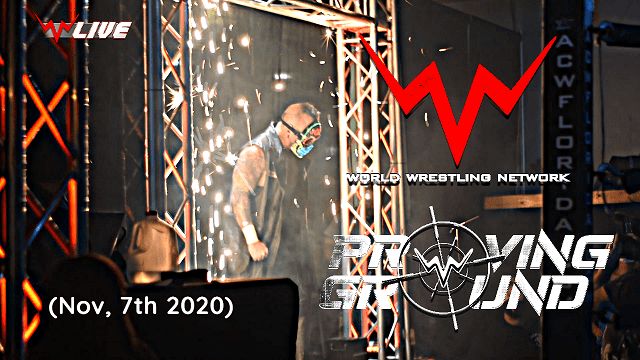 Check out WWN Proving Ground (2020-11-07)!
WWN Proving Ground returns tonight, November 7th, 2020 at 8 PM EST on YouTube and Facebook:
YouTube: https://youtu.be/VBo1Qtanv1Y
Facebook: www.Facebook.com/WWNLive
Carrying on from last week, this week's episode features:
Special Challenge Match
D'Lo Jordan vs. Sam C
ACW Tag Team Championship Match
The Rapture of Jay Sky & Richard King defend vs. The debuting American Murder Society of Steve Off and Alex Reiman
ACW Originals Collide! (Main Event)
Sideshow vs. Jayson Falcone
Watch American Combat Wrestling live and on demand with your Club WWN subscription on WWNLive.com! Every SHINE Wrestling, Eddie Kingston's Grindhouse, Full Impact Pro Wrestling, American Combat Wrestling, Viva La Lucha, WWN Supershow and more for only $9.99 per month!
Upcoming live events on Club WWN include the return of Eddie Kingston's Grindhouse on November 14th, 2020 and WWN & ACW present Yuletide Beatings 2020 on December 5th, 2020.
Join us for WWN Proving Ground every other Tuesday night at the WWN WrestlePlex @ Gulf View Event Center!
Tickets & Info at WWNLive.com!
Thank you for your support!