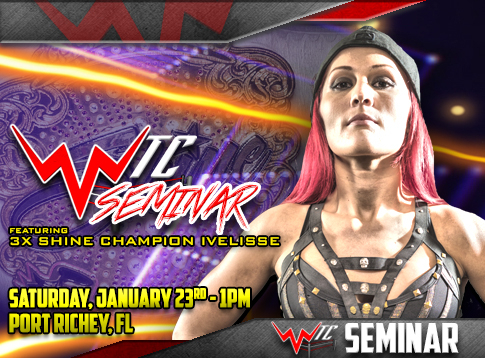 Seminar with SHINE Champion Ivelisse hosted by the WWN Training Center!
The World Wrestling Network is proud to announce an exclusive seminar opportunity with SHINE Champion Ivelisse on Saturday, January 23rd, 2021! This seminar is open to all experience levels and all genders, and will be held at the WWN Training Center @ Gulf View Event Center (9409 US Hwy 19, Port Richey, FL 34668) from 1-4 PM. Attendees are welcome to stay for SHINE 66 later that evening. Cost: $50 — reserve now; we will have a limited number of attendees!
Contact train@wwnlive.com to register!