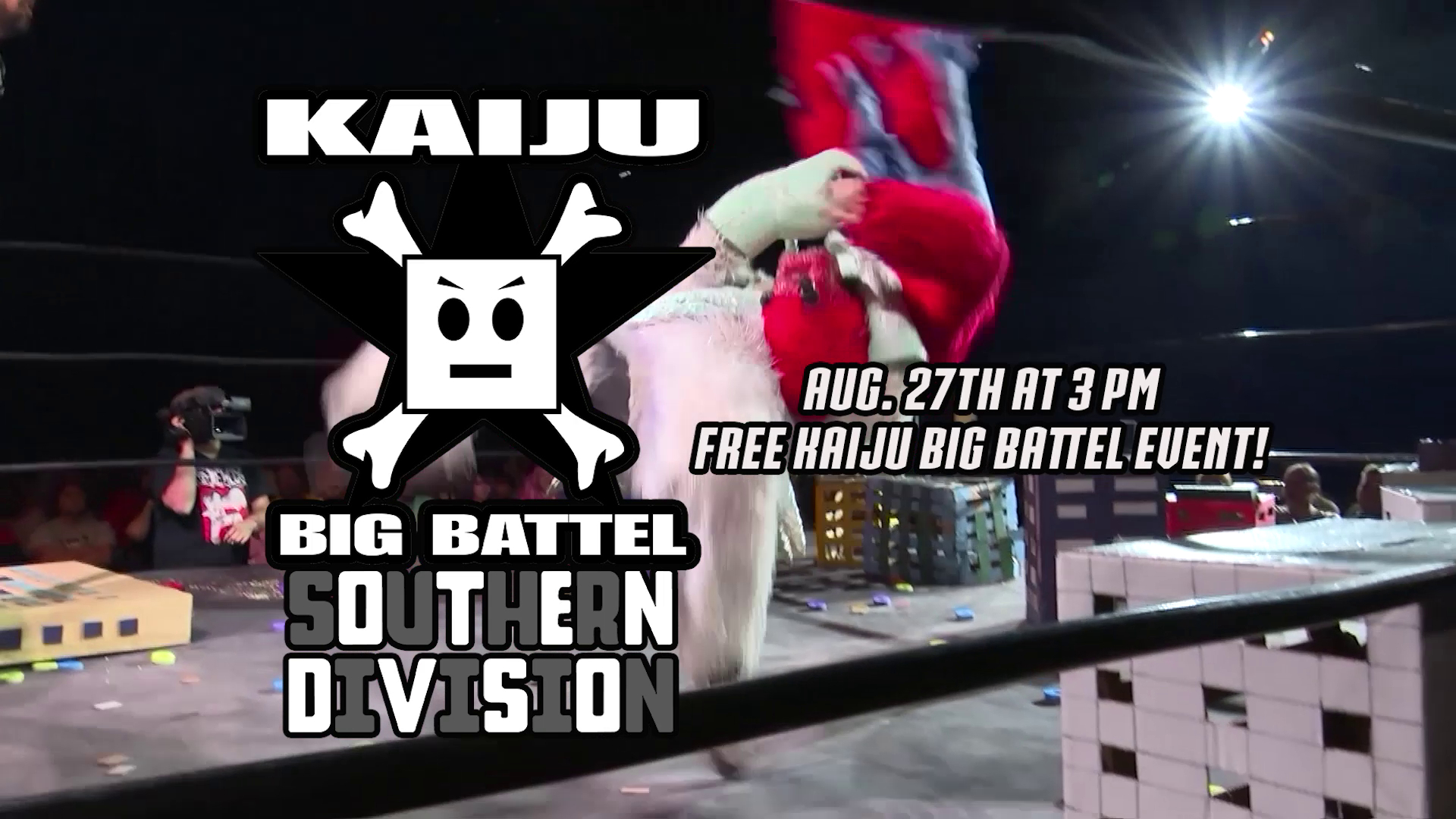 Monster Madness comes to WRESTLExpo on August 27th! #KaijuBigBattel
Kaiju Big Battel invades WRESTLExpo on Sunday, August 27th at the OCC Road House in Clearwater, FL! Join us at 3 PM for a FREE Kaiju Big Battel event! Will the Kaiju Heroes overcome the evil forces of Dr. Cube in this afternoon of giant monster madness!?
Entry to WRESTLExpo on Saturday, August 26th and Sunday, August 27th is absolutely free! Kaiju Big Battel merchandise will be on sale throughout the weekend! Learn more at WWNLive.com!
Monsters are real and danger can happen on August 27th!