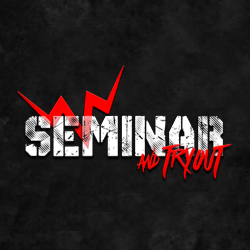 TJ Wilson comes to the WWNTC for a Seminar & Evaluation on June 4th, 2023!
WWN is excited to host WWE Producer TJ Wilson for a very special Seminar and Evaluation on Sunday, June 4th, 2023 at the WWN Training Center in Port Richey, FL! Don't miss this opportunity to learn from the last graduate of the infamous Hart Dungeon in Calgary, Alberta, Canada! TJ (fka as WWE's Tyson Kidd) possesses nearly 30 years of experience in and out of the ring, wrestling world-wide and producing television for WWE! TJ will be sharing his valuable knowledge and providing match critiques for up-and-coming wrestlers.
You must have completed a training course to be eligible. Wrestlers, managers and referees of all experience levels are welcome. To register, please fill out the form located at https://wwnlive.com/seminartryouts and pay here: https://wwnlive.com/product/tj-wilson-seminar-evaluation-port-richey-fl-june-4th-2023/.
Participants must be at least 18 years old.
All sales are final. There are no refunds or exchanges.